On our day wine walks you will experience two tastings and a good walk through the fynbos.  The Hemel en Aarde wine valley with it's unique Mediterranean climate famous for 'Cool Climate' favorable for growing Pinon war and Chardonnay grapes for the production of our Pinon war award winning wines.
We also offer multi-day walks up to 4 nights, 'overnighting' at typical stunning Cape cottages and chalets in the Hemel en Aarde valley.
Babylonstoren Wine Walk
Scenic Day Wine Walk, a valley stroll on farm roads and single track trails alongside the impressive Babylonstoren & Kleinrivier Mountains, through olive groves and vineyards.
9 km (3-4 hrs walking time)
Easy-moderate walk
Fynbos, vineyards and farms
Tastings at Ataraxia and Spookfontein
Lunch option at Spookfontein or nearby Moggs Country Cookhouse
Bouchard Fynlayson Experience
Fynbos & vineyard ramble from La Vierge hilltop through to Bouchard Finlayson Estate, the most awarded wine estate in the valley.
6-7 km (2-3 hrs walking time)
Easy walk
Protea fynbos, farm lands, Afromontane forest & vineyards
Wine tastings at La Vierge & Bouchard Finlayson
Deli platter (2 people sharing)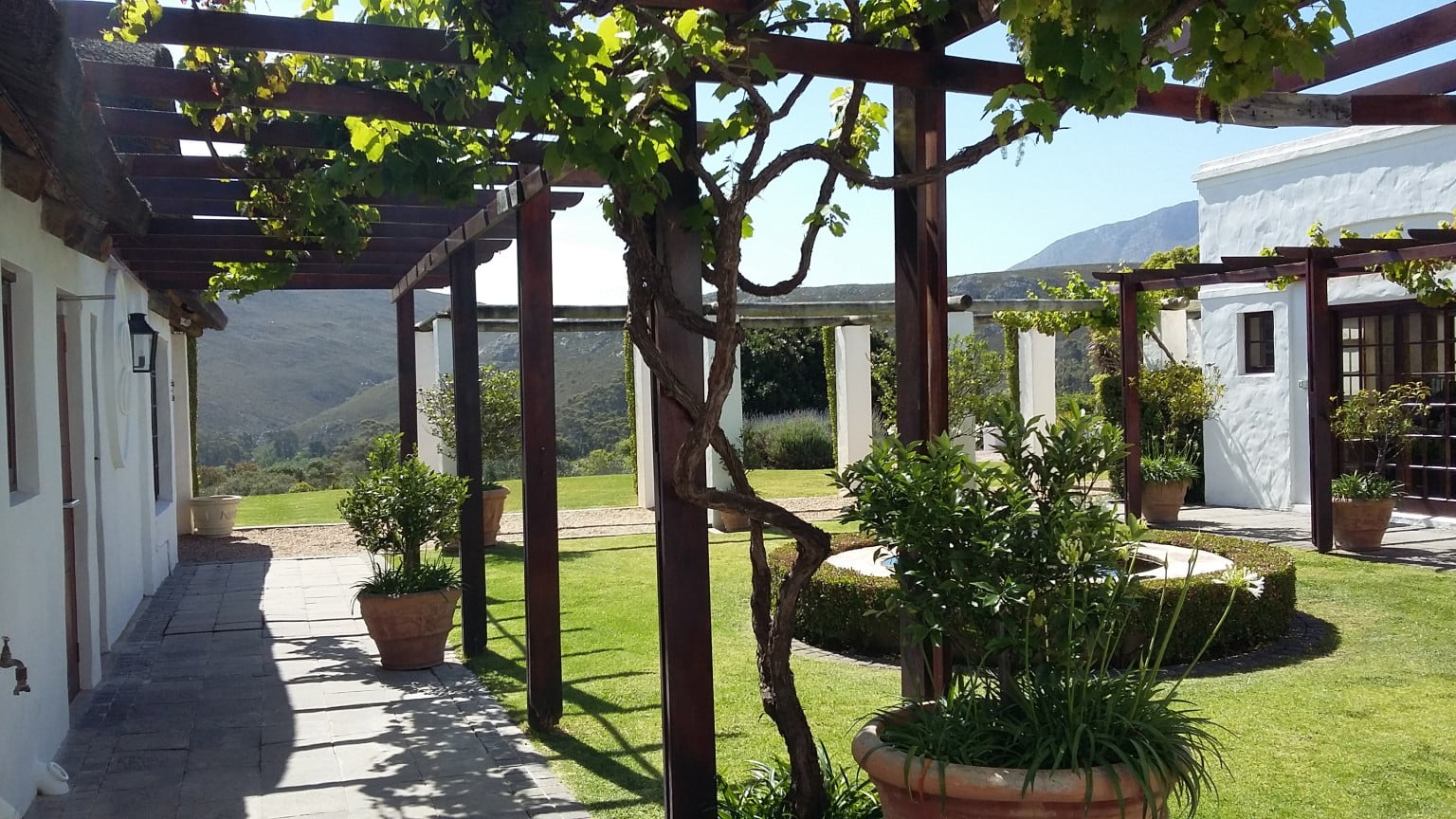 Sumaridge Estate Experience
Panoramic mountain views are enjoyed as we walk around the De Bos dam, through vineyards, orchards and horse stud farms. Returning to the beautifully appointed Sumaridge tasting room to sample the estate wines.
6-7 km (2.5-3 hrs walking time)
Easy -moderate walk
Farms, fynbos, orchards and vineyards.
Wine tasting at Sumaridge Estate
La Vierge Route
Start the adventure with a La Vierge wine tasting, enjoyed with a fabulous view of the Hemel & Aarde Valley wine valley. From here the trail winds through farmland, horse farms and country roads to Sumaridge Wine Estate for another excellent tasting of the valleys best.
6 km ( 3-4 hr total time)
Requires a later start time (from 10 a.m)
Easy – moderate walk
Wine tasting at La Vierge winery and Sumaridge Estate
Because of the Covid-19 Pandemic, unfortunately the world we live in has changed forever. Please note that all the prices quoted  are subject to change because of local and global conditions.
Obviously we will try our best to stick to the the prices as quoted throughout this vast website. Any changes will be communicated at the time of booking, and your booking confirmation price will remain fixed.
As a result there have been many additional restrictions placed on us (Africansunroad.com) by our suppliers and providers, some of which we have been required to pass on down the line, and we trust that you understand.
Please be advised that all quotes expire after 14 days from the date they are sent, thereafter amended prices may apply.