Babylonstoren Wine Walk
Scenic valley stroll on farm roads and single track trails alongside the impressive Babylonstoren & Kleinrivier Mountains, through olive groves and vineyards.
9 km (3-4 hrs walking time)
Easy-moderate walk
Fynbos, vineyards and farms
Tastings at Ataraxia and Spookfontein
Lunch option at Spookfontein or nearby Moggs Country Cookhouse
Bouchard Fynlayson Experience
Fynbos & vineyard ramble from La Vierge hilltop through to Bouchard Finlayson Estate, the most awarded wine estate in the valley.
6-7 km (2-3 hrs walking time)
Easy walk
Protea fynbos, farm lands, Afromontane forest & vineyards
Wine tastings at La Vierge & Bouchard Finlayson
Deli platter (2 people sharing)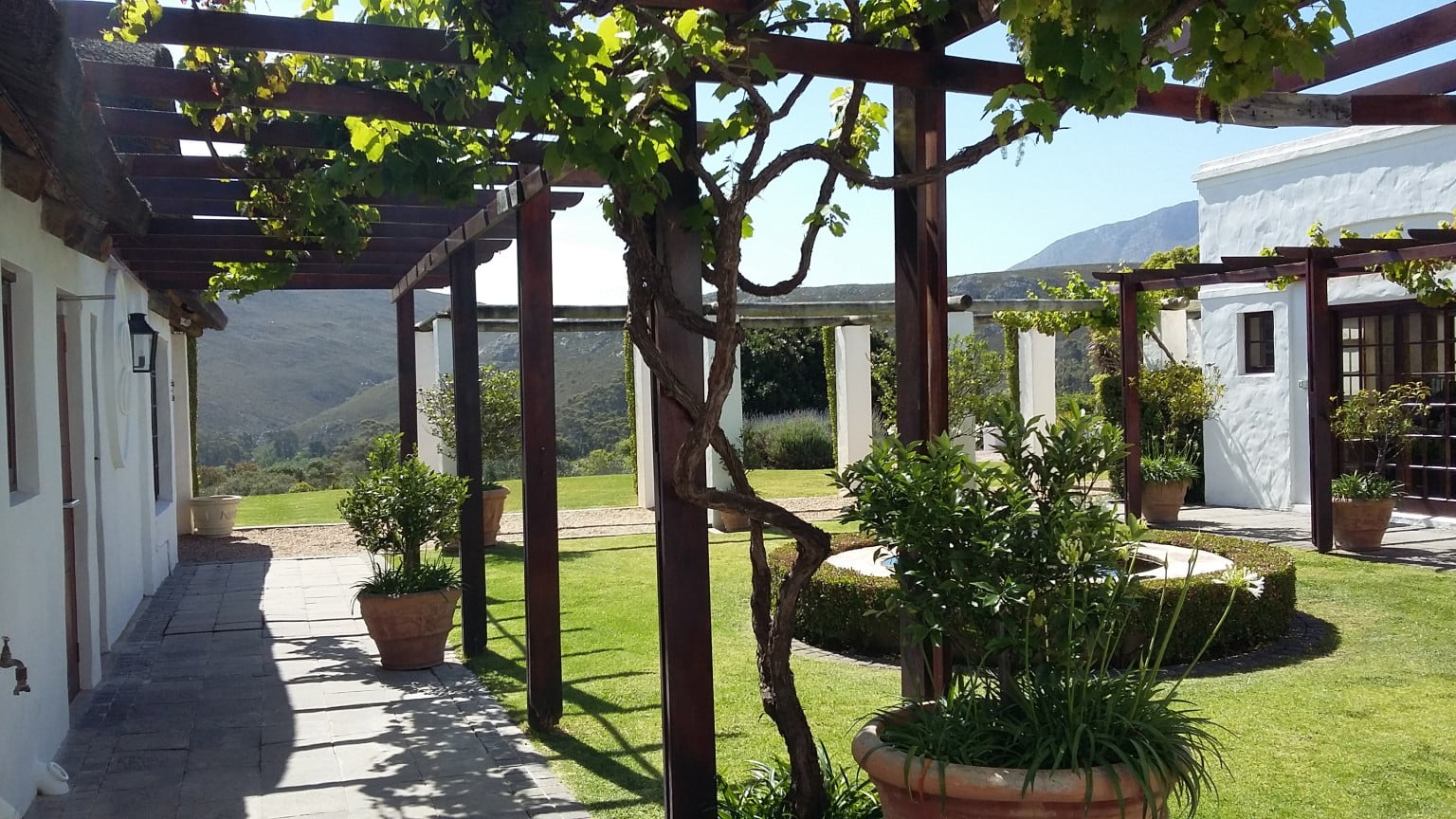 Sumaridge Estate Experience
Panoramic mountain views are enjoyed as we walk around the De Bos dam, through vineyards, orchards and horse stud farms. Returning to the beautifully appointed Sumaridge tasting room to sample the estate wines.
6-7 km (2.5-3 hrs walking time)
Easy -moderate walk
Farms, fynbos, orchards and vineyards.
Wine tasting at Sumaridge Estate
La Vierge Route
Start the adventure with a La Vierge wine tasting, enjoyed with a fabulous view of the Hemel & Aarde Valley wine valley. From here the trail winds through farmland and country roads to Sumaridge Wine Estate for another excellent tasting of the valleys best.
6 km ( 3-4 hr total time)
Requires a later start time (from 10 a.m)
Easy – moderate walk
Wine tasting at La Vierge winery and Sumaridge Estate